ZTAG: The Perfect Fusion of Fun and Technology
First, let's dive into what ZTAG is all about. It's an exceptional, state-of-the-art entertainment system that combines gaming, social interaction, and physical activity. It's innovative, it's immersive, and most importantly, it's incredibly fun! With its outstanding features, ZTAG provides an unparalleled experience that transcends traditional boundaries of entertainment.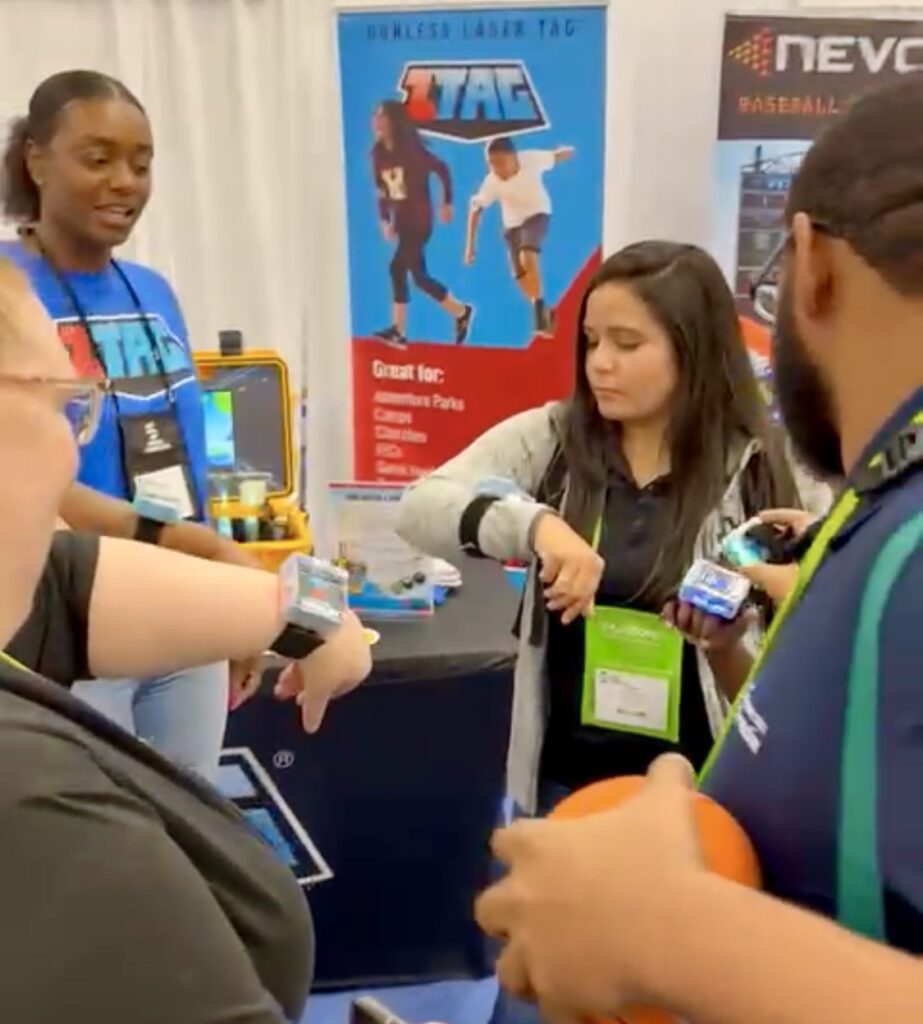 NRPA Conference: A Stage for Innovation
The NRPA Conference is an annual gathering of professionals who are passionate about parks and recreation. It is a platform where innovative ideas and products are showcased, with the aim of enhancing recreational experiences across America. This year, ZTAG was invited to add an energetic twist to the conference.
ZTAG at the NRPA Conference: Energetic Engagement!
At the conference, we set up our ZTAG system and invited attendees to game on! The response was phenomenal. The participants were instantly drawn to the interactive nature of ZTAG. The blend of physical activity and gaming proved to be a hit, creating an atmosphere of high energy and delightful enjoyment.
Our system became a hub of laughter, cheers, and friendly competition. Participants were seen engaging with each other, forming teams, strategizing, and celebrating victories. ZTAG, with its vibrant colors and sound effects, transformed the conference into a lively playground.
Testimonials: Hear it from the Participants!
Don't just take our word for it. Listen to what the participants had to say about their ZTAG experience!
"I loved how ZTAG got everyone moving and interacting. It was so much fun. Can't wait to bring this to our local park!" – Mark, Recreation Director
ZTAG: Supporting the NRPA's Mission
By providing an engaging and fun-filled experience at the conference, ZTAG demonstrated its alignment with the NRPA's mission of promoting healthy, active lifestyles through recreational activities. We believe that our system can make parks and recreational facilities even more appealing, encouraging more people to engage in physical activities.
Join the ZTAG Revolution!
In conclusion, the NRPA Conference was a wonderful opportunity for ZTAG to showcase its potential to enhance recreational experiences. We are excited about the future and are committed to bringing more fun, more energy, and more engagement to parks and recreational spaces across the country.
ZTAG Extends a heartfelt thank you to everyone who participated and made the event a grand success. We invite you all to join the ZTAG revolution and experience the thrill of our unified entertainment system.
Get ready to game on with ZTAG!